Pasqueflowers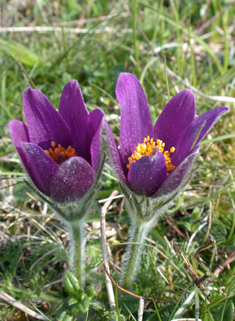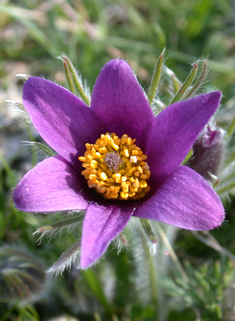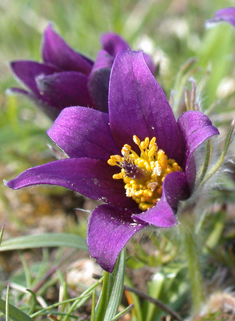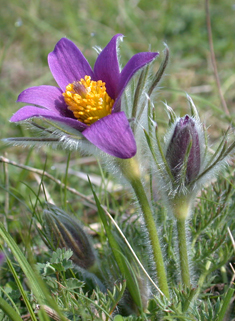 What are they?
Pasqueflowers are such exotic-looking plants and, like gentians, are so often thought of as plants of the high mountains. While a number of pasqueflowers do indeed grow in mountain ranges throughout the northern hemisphere, we are fortunate in having one species native to the UK. These are herbaceous perennials, bearing a crown of basal leaves which appear after the flowers have finished. The seeds are carried in a head of fluffy seed capsules.
Where are they found?
Our native species is a plant of old, chalky grasslands that have not been ploughed or 'improved'.
Identification
With only one species to consider, identification is straightforward. The vivid, velvet purple flowers, carrot-like foliage and fluffy seedheads growing on protected grassland reserves are easily recognised.
Common Pasqueflower Pulsatilla vulgaris
A rare native of good-quality, calcareous grassland, now extinct in Norfolk and Suffolk and confined to a handful of protected sites in Cambridgeshire. Flowers April to May. Rich purple flowers close to the ground, emerging before the leaves. Leaves finely cut, like carrot tops, followed by fluffy seed heads.
| | | | |
| --- | --- | --- | --- |
| | | | |
| Habit | Flowers | Leaves | Seed capsules |