Solomon's-seals & allies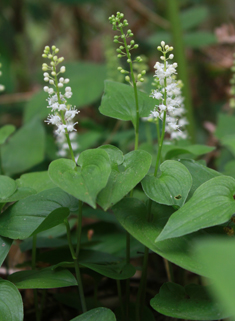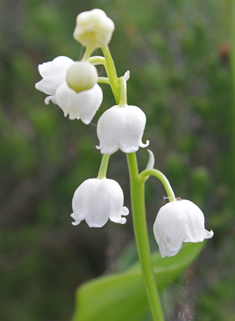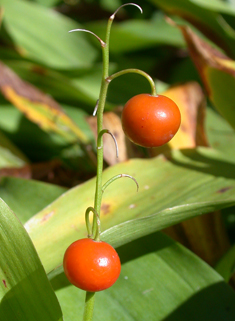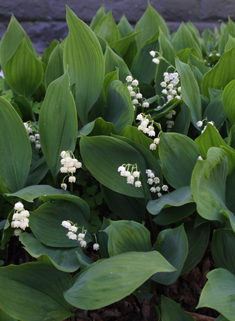 What are they?
This small group consists of low-growing, herbaceous, perennial plants that are loosely related to each other in the broader family Asparagaceae. They have six-petalled flowers that are either bell-shaped or star-like.
Where are they found?
A number of these species are popular as garden plants and may turn up in grassy or waste ground more or less anywhere. But the group also includes some scarce natives of shady places which are much more localised in distribution.
Identification
The combination of leaf shape and flower shape should identify these species, while closer attention to stem shape and flower arrangement is required for the solomon's-seals.
European Lily-of-the-valley Convallaria majalis
Native but very rare and perhaps now at just a single site in Cambridgeshire, on chalky grassland. Flowers June to August. One of the real gems of good quality chalk grassland, growing semiparasitically on a range of low-growing, herbaceous plants.
| | | | |
| --- | --- | --- | --- |
| | | | |
| Habit | Flower | Young leaves | Fruit |
May Lily Maianthemum bifolium
Considered possibly native in a few places in the UK, including in a single site in North Norfolk. Occasionally found as a relic of abandoned gardens, or perhaps occasionally spread by birds eating the berries. Flowers May to June. Forms low mats of more or less heart-shaped leaves with open spikes of tiny, star-like flowers.
| | | | |
| --- | --- | --- | --- |
| | | | |
| Habit | Flowers | Flowers | Leaf |