Moschatel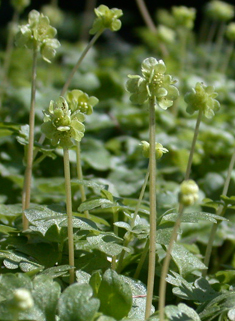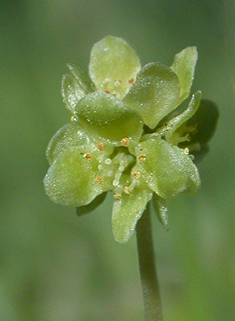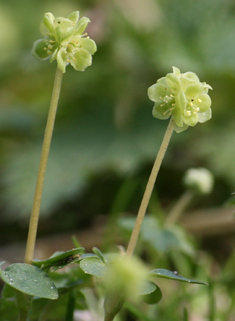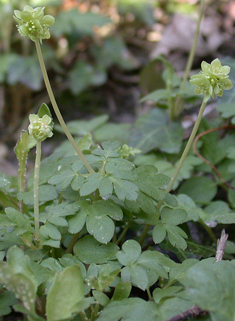 What are they?
The tiny Moschatel may seem unique based on its outward appearance, but taxonomists have determined that the family Adoxaceae also includes a number of woody shrubs, including elders and viburnums. But Moschatel itself is not woody, but is a low, spreading plant with three-parted leaves that look not unlike those of some of the buttercups.
Where are they found?
A plant of shady places, being most frequently found on richer, moist soils in river valleys, especially in damp oak-ash woodland and alder carr.
Identification
The combination of three-parted leaves and rounded cluster of five flowers carried well above the leaves readily identifies this species.
Moschatel Adoxa moschatellina
Native. Common throughout much of the region in moist, shady places, especially damp woods and alder carr. Flowers April to May. A low-growing plant forming spreading mats of vegetation. Easily overlooked due to the flowers being green and not standing out from the surrounding vegetation. Flowers uniquely carried four in a circle, all facing different directions and one terminal flower facing straight up. This configuration has earned the plant the name of Town-hall-clock.
Habit

Habit

Flower

Flower

Leaves

Leaves

Leaf