Meadowsweet & Dropwort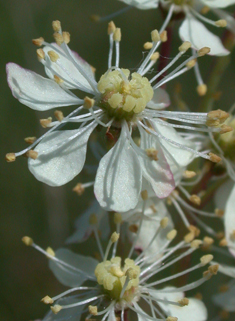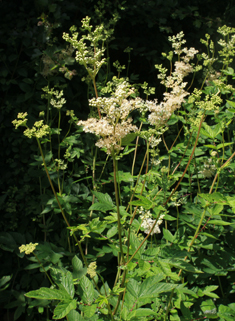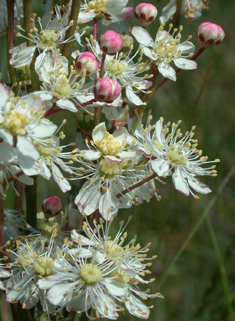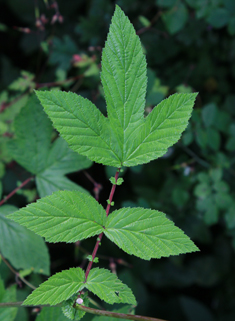 What are they?
These two species are members of the rose family (Rosaceae) and are both native, herbaceous perennials. They have pinnate leaves and the flowers are small but are clustered in great number in many-branched heads.
Where are they found?
Habitat is a useful way to tell these two apart, as Meadowsweet is a plant of wet places, including roadside ditches, while Dropwort is found in dry, chalky grassland.
Identification
Difference in habitat choice, the size of the plants and the appearance of the leaves makes separation of these two species straightforward.
Common Meadowsweet Filipendula ulmaria
Native. Common throughout East Anglia in a wide range of damp habitats, from roadside ditches to meadows, fens riverbanks and village ponds. Flowers June to September. A fairly tall and leafy plant, growing to a metre or more in height. Leaves pinnate with deeply impressed veins and tiny lobes on the midrib between the main leaflets. The seeds are contained in spirally twisted capsules.
| | | | |
| --- | --- | --- | --- |
| | | | |
| Habit | Flowers | Flowers | Flowers |
| | | | |
| Leaf | Leaf | Leaf | Seedhead |
Dropwort Filipendula vulgaris
Native. A classic plant of short-cropped turf on chalk soils which is absent from the east of the region but increasingly more frequent from West Suffolk and West Norfolk into Cambridgeshire. Flowers May to August. A short plant, growing to around 60cm in height with the leaves in a basal rosette. Leaves pinnate, the leaflets very deeply cut along their margins. The seeds are clustered into wheel-like bundles of 6-12.
Habit

Habit

Flowers

Flowers

Leaves

Leaf detail

Seedhead