Enchanter's-nightshades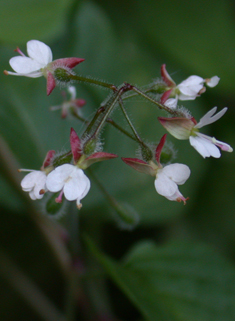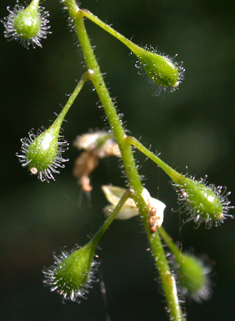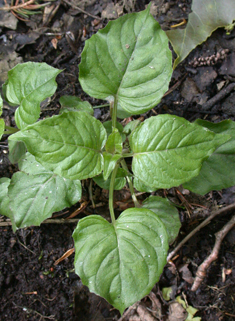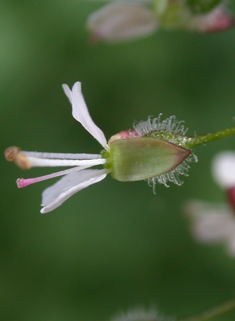 What are they?
Perennial, spreading herbs that are related to evening-primroses and willowherbs. The species in this genus are rather similar, but only one species occurs in the East Anglian region.
Where are they found?
Plants of shady places that may be found either as indicators of good quality, species-rich woodland or, more recently as spreading plants in shady gardens and hedgebanks.
Identification
The deeply notched, two-petalled flowers on long stalks, followed by rounded fruits with hook-tipped bristles are diagnostic in our area.
Common Enchanter's-nightshade Circaea lutetiana
Native. Common throughout much of the region in woodland and all kinds of shady places. Less common or absent from lighter, sandy soils. Flowers June to August. A very distinctive plant, often forming sizeable colonies of delicate flower spikes to about 65cm tall.
| | | | |
| --- | --- | --- | --- |
| | | | |
| Flower spike | Flower | Leaves | Seed capsule |